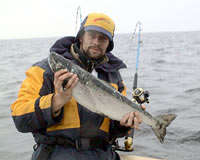 Trolling becomes more and more popular in Russia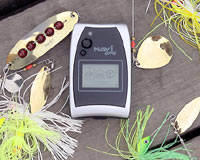 Simultaneously with trolling lures testing, our experts test also new NaviGPS navigator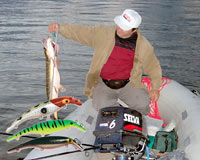 Fishing baits DifterTackle and MuskyMania - novelties in the Russian market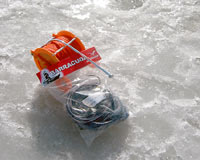 We make fishing nets under the technology given to us Finnish company Lindeman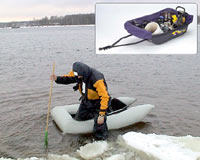 We represent company OtterOutdoors in the Russian market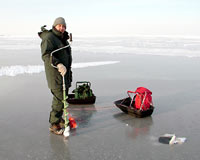 Winter fishing will not be successful without good Swedish augers and Finnish baits Lindroos checked up by time
We were among the first companies in Russia that become seriously interested in the market of the trolling equipment and accessories. Our major partner in this product group is the Canadian company Scott Plastic, the top producer of downriggers, trolling accessories, and spinning rod holders. We are striving to provide our Russian customers with the most comprehensive range of trolling accessories; hence we work in close cooperation with producers of planer and trolling equipment and are in a constant search of new partners.

Our regular suppliers include Pro-Troll (the producer of flashers and lures), Gibbs (the producer of flashers and lures), and Church Tackle (the planer boards producer).

The increase of this product group is in many respects due to the expansion of our connections with PENN, the famous producer of both spinning and trolling rods, and multi-category reels. Penn's product range is so comprehensive, that it is difficult to find anything to add.

We pay special attention to the fishing lure range development. This is the market segment that undergoes the strongest changes determined by both fashion and modern technologies development. As regards lures our major partners are Pradco (The USA), Sportsystem (Sweden, the producer of the Myran spinners) and DrifterTackle (The USA).

It should be underlined that expansion of cooperation with Japanese producers, such as Viva and ShoreImpress, has opened up new prospects in the fishing market development for us, while Unitika's products (spinning and fishing lines) at present have no significant competitors on the Russian market.

We have successfully worked with Lindeman (Finland) who are a major producer of fishing nets, since our company was founded. Eight years ago we bought a Net Mounting Machine from Lindeman, and after a time Italian and German production lines equipment for producing floating and weight lines.

Now we carry out the whole production cycle for floating and weight lines and fishing nets at our factory in St. Petersburg. As a result of this work, Finnish fishing nets Barracuda and Tiger have become widely popular with fishermen throughout Russia.

Cooperation with Otter Outdoors (USA), which produces high quality sledges and tents for ice fishing, has considerably expanded our possibilities to satisfy our potential customers? needs with regard to the equipment and accessories in the ice fishing field.

Our long-lasting cooperation with the Swedish producer of knifes and augers for ice fishing MORA Eriksson, has also been very successful for the past five years. The Swedish ice augers remain the best on both the Russian and the international markets.

Finally our ice fishing product range would be incomplete without lures from the Finnish company Lindroos, for its balancers and lures have become very popular with Russian and Finnish fishermen.