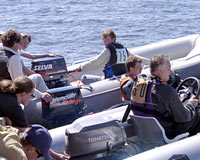 24 Hours of St. Petersburg racing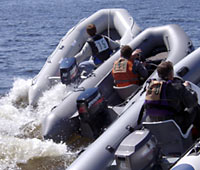 24 Hours of St. Petersburg racing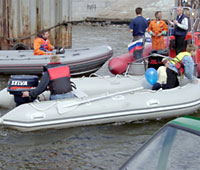 Formula of the Future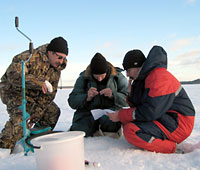 Badger Cup wintertime fishing competition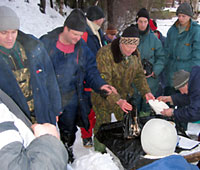 Badger Cup wintertime fishing competition
In 1999 Badger, jointly with the Katera I Yakhty (Boats and Yachts) magazine, held inflatable boat competition for amateurs for the first time in Russia. Over 20 crews took part in the racing. Now this competition has become annual, and the Boats and Yachts magazine has become their official organizer; however, we always provide our support.
Starting from 2001, we have been backing the sports school for children, Formula of the Future. In the light of this programme, we have transferred to the school a Selva boat engine and have given financial support to a team of children that participated in the (24 Hours of St. Petersburg racing).

We are planning to expand the Formula of the Future programme for children this year. For this purpose, we gave the school a Zap Cat boat equipped with a Selva sports engine for testing. If the testing is a success, young sportsmen of Russia will have a new class of inflatable ZapCat catamaran racing, which will be both really spectacular and, a very important aspect, more accessible for beginners.

Besides, we gave the sportsmen a class Formula 500 boat and a Selva engine for participation of a team of young racers in the championship of Russia.

Two boats equipped with our Selva engines are being prepared for participation in the 24 Hours of St. Petersburg racing in the 700 and 1000 cm3 classes. Water motor school sportsmen will become members of the team.

In 2003, jointly with sportsmen of St. Petersburg, we organized a Badger Cup wintertime fishing competition. Even the first competition gathered over 30 participants from various cities and towns of Russia. We are going to hold the wintertime fishing Badger Cup on the annual basis.

To develop this area, Badger supports the public fishing website www.float.ru, which has forums on the conditions of holding fishing competitions, novelties of fishing tackle and holds various competitions and lotteries with our participation.