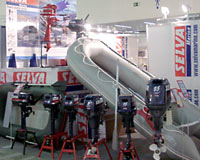 Badger is Selva Marine's official distributor in Russia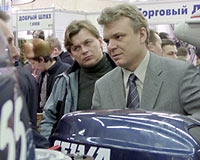 We show our goods at the major Russia's exhibitions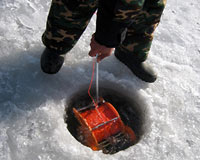 We test new goods under
the Russian conditions during a year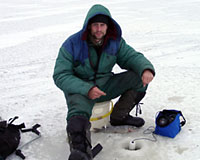 We test new goods under
the Russian conditions during a year
Our work with foreign partners is based on the wholesalers system. There is a number of goods that we represent in Russia as the regional dealer of such companies as Kalastuskolmio, Karismax, Garmin or the distributor of such companies as Selva Marine, Eriksson, Interphase, Navman.
If we start working with a new partner and its products, we test new goods under the Russian conditions during a year. During this period our experts reveal drawbacks of the new commodity, if any, as well as the advantages that make it possible to promote the goods (or a group of goods) in our market. Advantages that are found are not always adaptable to this country's market.
Sometimes our experts may need more information from the manufacturer's specialists. As an example, we can give the case of the Finnish company Lindroos' products at the very start of our cooperation.

We ordered samples of Finnish wintertime spoon-baits, which included an originally shaped spoon called Kuningator. However, the testing of that bait under the Russia's conditions showed that the Kuningator's play swing was rather short, and the bait did not catch enough fish. The Finns said quite the opposite: the catch of the spoon was huge, and the fishing conditions were actually the same here and there.

Later on, it turned out that we and Finns had somewhat different fishing traditions, and we had to change the rod movement swing for Kuningator to play in water - we had to do that the Finnish style!
Now Kuningator is one of the wintertime spoons that sell best in Russia.
At the first stage of our cooperation we need some time to test new goods and to launch their preliminary advertising on our website and in printed editions. Therefore, normally, we offer our partner to give our company exclusive terms for delivering the chosen commodity to the Russian market. Besides, we need information on all earlier testing of the article, as time is required for us to carry out testing and to design an efficient advertising campaign.
When transferring to cooperation on a permanent basis, we discuss our cooperation conditions and place an order with our partner for a year or half a year.
Badger has a well-established infrastructure of cargo delivery to St. Petersburg and customs clearance.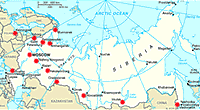 Over 30 our partners in different regions of the country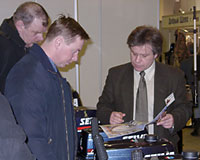 All required information
for the goods
Our goods are sold in Russia via our dealer's network totalling over 30 our partners in different regions of the country.
Normally, our dealers have specialists on the staff for after-sales and after-warranty servicing (if necessary), or consultants who ensure the choice of the proper commodity for the buyer.
There are about 80 specialized fishing or boat shops among our partners.
Our website has an Internet shop whose managers execute orders of individual customers and send their orders through out Russia.
The Internet shop presents in fact all the goods we offer, and any visitor from Russia may order everything from a spoon-bait to a boat engine.
Besides, our site provides all required instructions for the goods in Russian, the general description of each group of goods, as well as information on up-to-date developments in the field of fishing and recreation on water.
A separate section is dedicated to results of goods testing by Russian experts.
For those who have no access to the Internet, we publish similar information in our Poplavok ('Float') information magazine, which is issued twice a year with a circulation of 10,000 copies. Any of our potential buyers may order our printed catalogue by mail, and we will send it to any city, town or village of Russia.
We show our goods at the major Russia's exhibitions in Moscow and St. Petersburg five times a year.