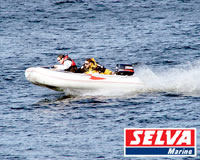 Badger is the official distributor of Selva Marine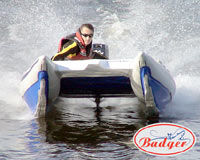 We represent a full line of inflatable boats for fishing and rest on water.

We successfully represent Turning Point propellers for outboard motors in Russia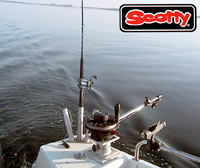 Badger is the official distributor of Scotty products. We also suggest modern fishing equipment from Penn, Pro-Troll, Gibbs.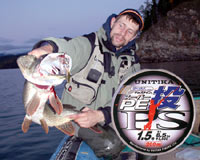 Japanese spinning lines Unitika are known to many Russian fishermen only from the good side.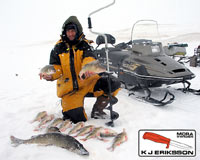 MORA Eriksson has granted us the status of a regional distributor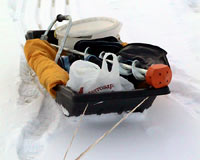 Sledge for snowmobiles and winter fishing enjoy the big popularity in northern regions of our country.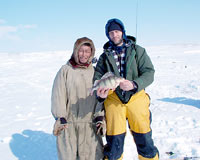 All the new goods testing by our experienced experts in various regions of our country
Badger as a company was founded in 1993 in St. Petersburg, which is often called «the second capital» of the Russian Federation. We purchase goods from producers in Europe, the United States, Canada, and the Far East.

Our Import Department organizes the delivery of goods, goods certification, and customs clearance to Russia. Therefore as a rule, we never buy goods from Russian representative agencies of foreign companies.

We operate the Russian market of wholesale and retail sales of the goods for fishing and water recreation produced by top foreign companies.

All the new goods that we introduce to the Russian market undergo rigorous testing by our experienced experts.

Wholesales are made through our dealer network, which comprises at the moment of 43 regional agents, who sell and provide after-sales service for our goods throughout practically the whole country — from Archangelsk to Vladivostok. In Moscow and St. Petersburg there are several dealers, each of whom is specialized in the sale and support of separate type of goods.

The goods are shipped from our warehouse in St. Petersburg, from where our Delivery Department supervises the transportation of the goods to our dealers.

Our internet site was launched in 2001. This arose due to close cooperation with one of the Internet technology market leaders, TerNet. Within a year of the launch, our site swiftly became one of the top ten resources dedicated to fishing and water recreation. This then led to the Internet shop www.badger.ru that was launched a little later, which has also become very popular with Russian fishermen.

Our site is now visited daily by over a thousand people. That is why all the retail sales, be it a boat engine or a fishing reel, are made through our Internet shop www.badger.ru. Such retail sale techniques, along with a well-thought out discount policy for the wholesale purchasers has allowed us to conform the retail prices of our dealers and the prices in our Internet shop.

There are several consultants in our Internet shop who are always ready to assist a potential customer with choosing the right purchase and providing technical information on its maintenance, if such information is required. Consequently nowadays Russian fishermen can decide on the place to make their purchases depending on the service quality and the price policy.

Badger's marketing policy comprises of several trends, the most important of which is publishing articles on test results for various groups of goods in specialist papers and magazines.

At the same time our Marketing department runs broad scale marketing campaigns on the Internet, as well as in most popular outdoor magazines.

Since 1996 we have published the coloured catalogue Poplavok (the Fishing Float). Unlike most other Russian companies? catalogues, our magazine contains comprehensive information on our products test results; new goods on the fishing and marine market and reviews of the foreign press. Poplavok is distributed at the exhibitions; it is also available for all our potential and regular customers through the post.

At the moment we work with three major product groups: fishing tackle, marine goods, echo-sounders and GPS navigators.